Maurice is co-founder and President of NTF –Energy; he is in charge of team and equity building along with business development. Maurice is an engineer, graduate in management (MIT & Harvard). Prior to co-founding NTF-Energy, Maurice started his career in the US with New England Electric, the first operator of New England before joining Oracle Corp. Following a tenure in private equity with Apax and ETF Group, he co-launched NTF Group in 2003 and subsequently focused on energy with NTF-Energy started in 2011.

Christophe CUSSON
Director of Strategy and Financing
Christophe is Co-founder of NTF-Energy, in charge of debt financing of our portfolio of solar plants. Graduate from the Political Sciences Institute in Paris (Sciences Po), he held several responsibility positions in Investment banks (CIC, IBJ) and was Executive Director of the West LB until 2007. Christophe has a strong understanding of the overall structuring of projects, notably in the energy field. He is in charge of the debt and financial structuring of our PV plants.
Afaf BOUAZZA
Administrative and Financial Manager
Afaf is in charge of of administration and finance of NTF-Energy and its subsidiaries. She has a diploma in accounting and management along with accounting review. Before becoming part of the NTF-Energy team, Afaf was accountant in an international group.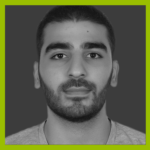 Mickel RAMMOUZ
Project Manager - Development and Operations
Mickel is in charge of managing the development of photovoltaic power plants and the acquisition of secondary photovoltaic power plants, as well as the operation and monitoring of the portfolio. He holds an electromechanical engineering degree from ESIB Lebanon and a master's degree in Renewable Energy from ENSAM Arts et Métiers ParisTech.

Joël IRVING
General Manager US
Joel is in charge of our activity in the US. He brings more than 20 years in real estate and business development expertise including lease negotiations and project management. Joel has launched and implemented our first US solar plants and is currently launching the development of our 2nd phase of projects.