By creating a Solar based feed-in-tarif , the regulator has stimulated the development of photovoltaic energy.
Based on its 15+ years of capital investment, NTF-Energy has developed a strong track record in the design, construction and overall management of Solar power plants.
NTF-Energy focuses its development in a greenfield and brownfield mode. The plants are roof, land and carport based.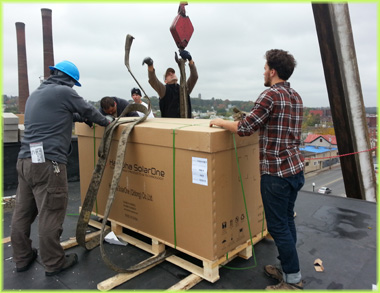 Owner and operator of solar power plants, NTF-Energy develops its projects with strong and efficient partners.
We approach our projects with two fundamental obsessions: a technical leadership and financial engineering ensuring optimized returns. Our teams put our long term production goals at the heart of our priorities for a key reason: we operate the power stations with a long term focus and are accountable for their overall performance.
Through continuous technological monitoring, we strive to develop our global expertise in Solar Energy development.
Our main focus is the management of our Solar plants; we advise on a case by case basis on large scale tenders in our field.
NTF Energy carries out all technical, tax and legal pre-studies necessary for the feasibility. Whenthe financial sustainability is validated, we assume the project management of the selected projects. NTF Energy works with land and building owner, engineering firms, installers, panels and inverters manufacturers, to build the power stations, and managed them.
We have developed our own monitoring solution PV Manage® allowing for a better optimization of our tracking process.