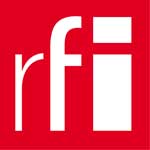 Paris, December 9, 2014 /
Interview with Christophe CUSSON, NTF Energy in the framework of this great report, by Ariane Gaffuri.
While the bosses mobilized, all this first week of December, against the economic policy of the government which they judge "asphyxiante", one is interested today in the CICE, the Credit tax competitiveness emploi. This scheme allows more than 700,000 companies to reduce their costs so that they can invest, create jobs and boost exports. Annual strike force: 20 billion euros. But, one year after its establishment, the CICE is not up to expectations.